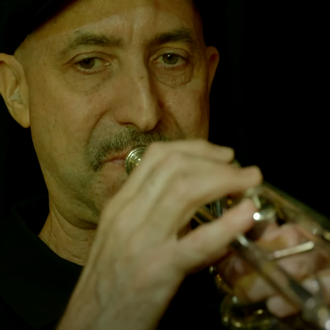 JEFF LEWIS
USA
Jeff is a two times Grammy Award winner with the Pacific Mambo Orchestra in 2014 and BB King's "Blues Summit" in 1993. Jeff graduated from SJSU in 1987 with a BM in jazz performance. He has been the current professor of Jazz Trumpet at SJSU and West Valley College since 2008.
Toured/Performed/Recorded with Huey Lewis and the News, Ray Charles, Diana Krall, Kenny Loggins, Boz Skaggs, Joe Louis Walker, Lavay Smith, Conjunto Céspedes, The Sons of Champlin, The Pacific Mambo Orchestra, The Four Tops, The Temptations, The O'Jays, Martha Reeves, The Shirelles, The Coasters, The Drifters, Kristin Chenoweth, Ray de la Paz, Tito Nieves, La India, Steve Turre, Jon Faddis, Tim Hagins, Cedar Walton, The Contemporary Jazz Orchestra, The California Symphony.
SF Broadway Shows include; The Mystery of Edwin Drood, White Christmas, Motown, Spamalot, Annie, and South Pacific.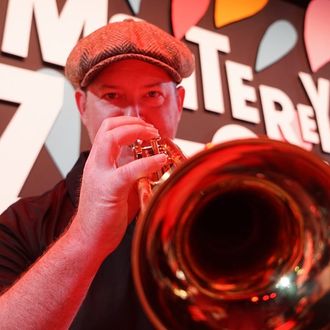 NIEL LEVONIUS
USA
Born and raised in the SF Bay Area, Niel has traveled worldwide to perform with a diverse mix of leading jazz, pop, rock, and hip-hop groups. He currently leads the Local Edition Jazz Orchestra's weekly residency in San Francisco, CA.
Equally comfortable in an intimate jazz club, a broadway show pit orchestra, or in front of a sizeable arena-sized crowd.
Niel has played with internationally renowned musicians Seal, Gladys Knight, The Temptations, The Four Tops, Frankie Valli and the Four Seasons, Deltron 3030, Chali2na (Jurassic 5), DJ Q-Bert, Clint Black, Michael Feinstein, Arturo Sandoval, Jon Faddis, Tom Scott, Sheila E., Louie Bellson, Dee Dee Bridgewater, Pete Escovedo, Kurt Elling, Tierney Sutton, Tommy & Jimmy Dorsey Orchestras, Cab Calloway Orchestra, Realistic Orchestra, Pacific Mambo Orchestra, and the Jazz Mafia Hip Hop Symphony.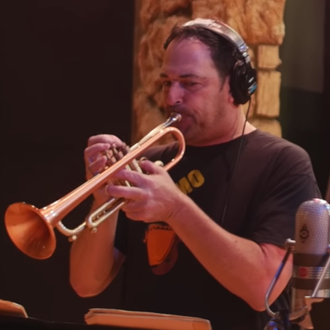 LOUIS FASMAN
USA
Mr. Fasman grew up in Redwood City, California. He studied the trumpet with Charlie Bubb and Herb Patnoe before attending De Anza College in Cupertino and Cal State Univ. L. A.
During his twelve-year tenure in the Los Angeles area, he toured The U.S., Canada, Europe, the Far East, and the Caribbean as lead trumpeter with The Al Hirt Big Band, Circus Vargas, The Maynard Ferguson Orchestra, Bill Watrous' Jazz Refuge West, and singer/composer Paul Anka.
After returning to the Bay Area in 1991, Mr. Fasman has continued his performing career as a studio musician, recording on motion picture soundtracks, such as "Soapdish," "Spy Kids"; the TV shows "Fame" and the VH-1 Honors with Steve Winwood, Stevie Wonder, James Taylor, and Cheryl Crow.
He also performed and recorded with The Pete Escovedo Latin Jazz Orchestra, Huey Lewis and the News, The E Family Band featuring Sheila E, The Narada Michael Walden Band, Dick Bright's SRO, and Wayne Wallace's Rhythm and Rhyme.
He is currently performing with PMO, Tommy Igoe's Groove Conspiracy, and backing up other various local and international artists.