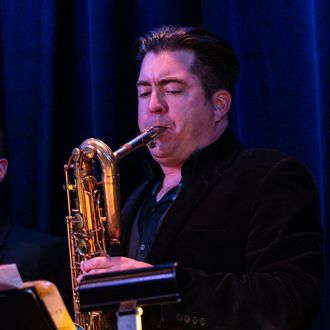 AARON LINGTON
USA
Aaron Joseph Lington, 2015 Silicon Valley Artist Laureate, received his BM in music education from the University of Houston, Moores School of Music, and his MM in jazz studies and DMA in saxophone performance from the University of North Texas, where he studied with James Riggs. His performing and compositional credits include collaborations with the University of North Texas One O'clock Lab Band, Maynard Ferguson, the BBC Radio Orchestra, the Count Basie Orchestra, Bo Diddley, Jamie Davis, and many others.  
In addition to his position as an associate professor at San José State University, where he serves as Coordinator of Jazz Studies, Dr. Lington is also a faculty member at the Texas Music Festival Jazz Institute, hosted by the University of Houston. Aaron Lington is a saxophone performing artist for Rico Reeds. 
He has won awards for playing and writing from Downbeat Magazine and ASCAP and was the 2003 recipient of the Sammy Nestico Award. He was recognized in the 55th and 57th Annual Downbeat Magazine Critic's Poll as a "Rising Star" in the Baritone Saxophone category.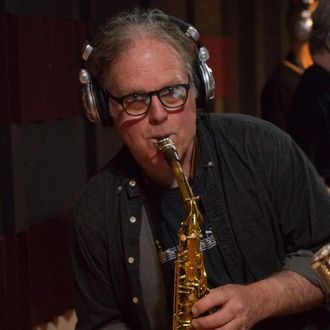 DOUG ROWAN
USA
Doug Rowan is an American Saxophonist who has toured, recorded and performed with many well-known artists, including Boz Scaggs, Average White Band, and the Pacific Mambo Orchestra. He plays flute tenor and baritone saxophone and is a primary member of all five Wide Hive Players albums.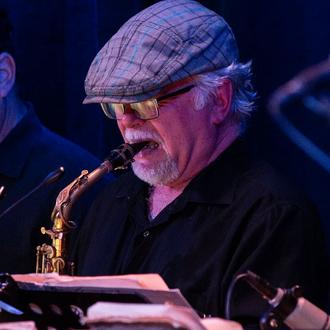 PETE CORNELL
USA
Pete Cornell is one of the more versatile and talented Bay Area musicians. He plays: Soprano, alto, tenor and baritone saxophone, clarinet, flute and alto flute, piccolo, and recorder.
 He has performed with the legendary Dan Hicks and many years with Lavay Smith and Her Red Hot Skillet Lickers, appearing on her recent CD, Miss Smith To You. He is a charter member and music director of the famed salsa band Mazacote, producing their debut CD, Timbalero. Pete is a widely-experienced and widely-traveled musician, playing music from Japan to Prague to Italy, and has performed at the Monterey, San Jose, and San Francisco Jazz Festivals.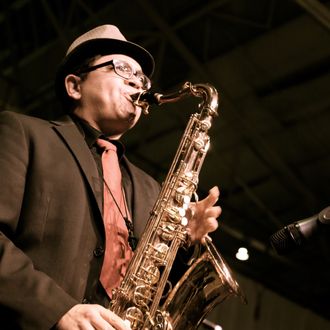 BENNY TORRES
USA
Ben has performed with: Darlene Love, Little Anthony and the Imperials, The Four Tops, The Temptations, Johnny Mathis, Tommy Igoe, Sheila E., Tom Politzer, Arturo Sandoval, Poncho Sanchez, Eric Marienthal, and many others.
Ben has been an active musician in the San Francisco Bay Area since 2003. Ben can be heard on many albums ranging from 1997's Los Hooligan's "Traditions" to soundtrack work for Great America's theme parks, Disneyland's All-American College band to the 2014 Grammy Award-winning "Pacific Mambo Orchestra."
He earned his music degree at San Jose State University under the study of Dr. Aaron Lington. Since making his degree and teaching credential, he has enjoyed a double life as an elementary school music teacher and active musician.