The wonderful originals, covers, arrangements, musicianship, the artwork of the CD, mix, and overall sound of PMO's third album will no doubt underline PMO's reputation as one of the world's leading Latin Orchestras!
Recognized as a global phenomenon, Grammy® Award winning Latin Big Band Pacific Mambo Orchestra's (PMO) original and ingenious repertoire is spiked with 
infectious energy and superb musicianship. 
PMO effortlessly blends genre-bending originals and covers as diverse as Stevie Wonder's 'Overjoyed', Dizzy Gillespie's 'Night in Tunisia' and Sergei Rachmaninoff's 
2 nd Piano Concerto into the easily recognizable PMO sound! 
The Orchestra has garnered international praise at prestigious festivals including the Montreux Jazz Festival (Switzerland), Tempo Latino Festival (France), Antigonish Jazz Festival (Canada), Mexico City's 5th Annual Tribute to Salsa along with numerous appearances at other top-notch festivals such as Monterey Jazz Festival, San Francisco International Jazz Festival, Jacksonville Jazz Festival, Aspen Jazz Festival and many more.

"

PMO is evolving the Latin Big Band music of the past into a sizzling Salsa sound of the future."
"

Le Pacific Mambo Orchestra garners loving praise and wins over an audience (…at Tempo Latino Festival)." - Yannick Le Maintec
— Le Monde
"

One of the world's leading Latin Orchestras."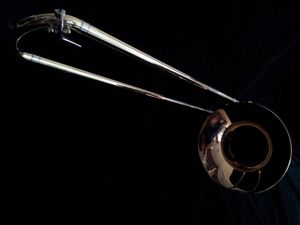 Press Photos